"We're extremely excited to come beside real estate professionals and help them own a powerful asset that helps them capture more of the revenue surrounding a housing transaction. Far too many agents, teams, and brokerages have been forfeiting mortgage commissions because there has not been an easy path to mortgage brokerage ownership. That changes now.

We believe that our unique approach and commitment to real estate professionals will set us apart in the industry by allowing them to provide more value, and better service for their clients while capturing additional streams of critically needed revenue."

~ Frank Chimento, CEO
Homelendia Mortgage LLC

DOWNLOAD

HOMELENDIA FRANCHISE INSIGHTS
Starting a new business venture can be scary, but it doesn't have to be. Download your complimentary franchise guide that includes:
25 questions to self-explore if a mortgage franchise is right for you

2023 state of the industry overview

Interview with Homelendia CEO, Frank Chimento

Homelendia Mortgage Group Company Spotlight
Download Homelendia Franchise Insights by submitting the form below.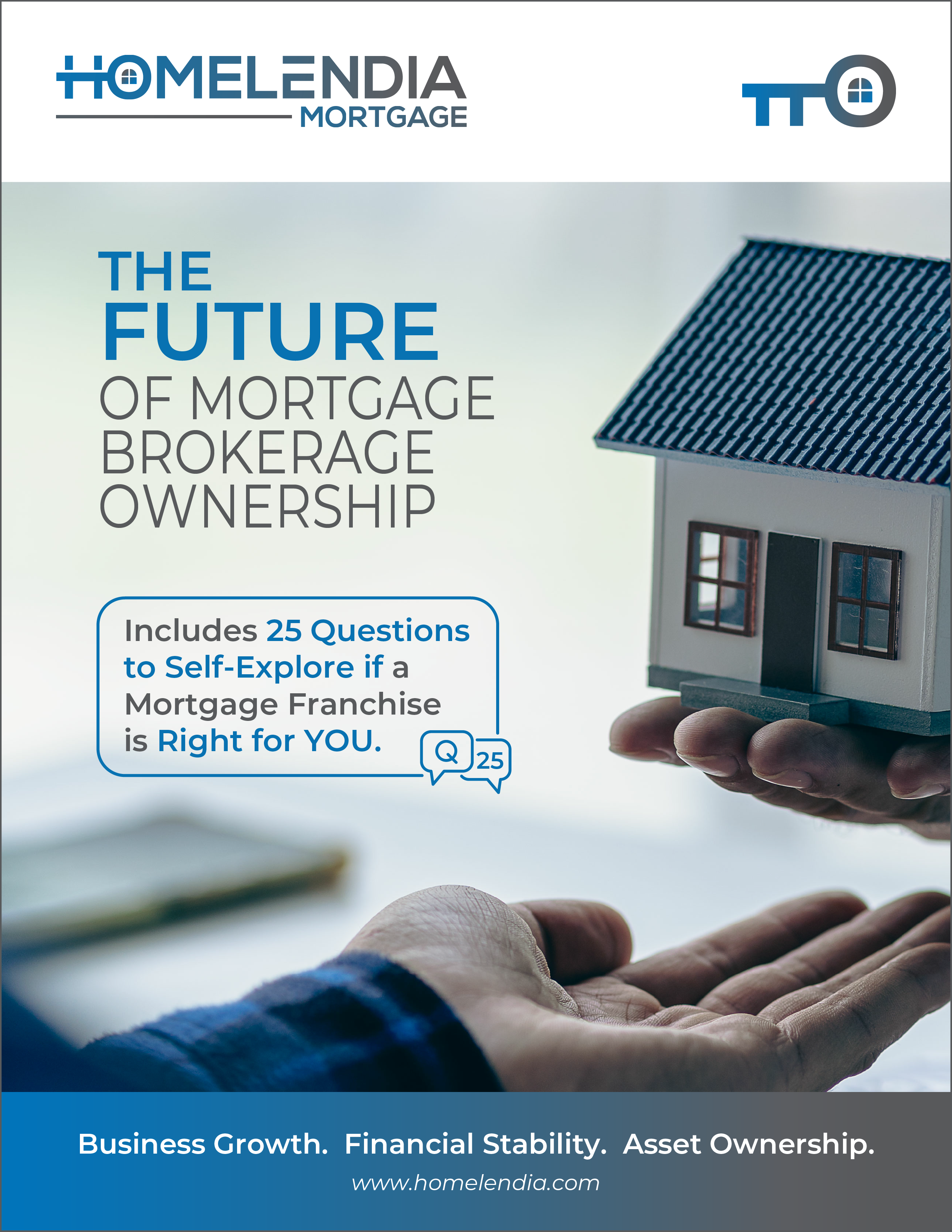 WITH HOMELENDIA

 

YOU HAVE A TRUSTED BUSINESS PARTNER
You earned the client. Isn't it time to retain the mortgage commission? Homelendia Mortgage franchising is the easy button!
Whether you are a real estate professional seeking to diversify and expand your investment portfolio, a home builder looking to streamline the transaction process and control the entire home buying process, or a loan officer wanting larger commissions and compliance partners, Homelendia offers a world of business growth, financial diversity and opportunity for all.
We are the only independent mortgage brokerage franchise company offering a full suite of mortgage brokerage services at the lowest cost, simplifying the process of tapping into new revenue streams.
BLOG for Franchisees

SCHEDULE | Your Confidential One-on-One
Are you ready to take your first step towards the rewarding potential of mortgage brokerage ownership?
We're ready to talk!
AN INTERVIEW
With Frank Chimento, CEO of Homelendia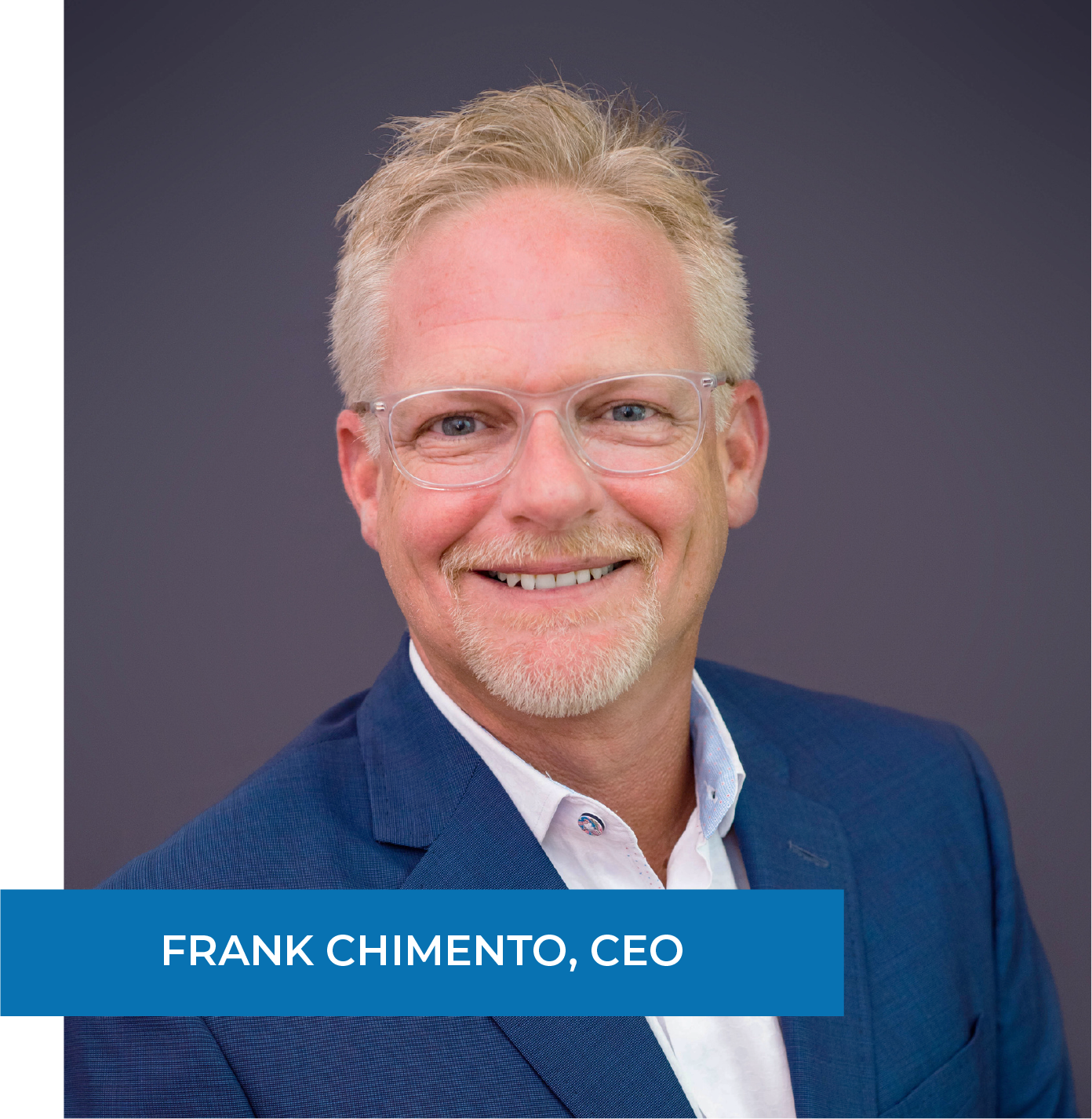 Stream a casual conversation with Frank Chimento as he discusses
the unique opportunity around a Homelendia investment.
What was your vision when you created Homelendia?
We wanted to create a turn-key real estate experience that removes the complexities of the start-to-finish real estate transaction, and places the power (and revenue) in the hands of the professionals leading the process. We believe that hard-working professionals can sell homes faster and achieve more wealth by aligning with a partner that handles the heavy lifting and legalities, thus reducing the friction and stress for all involved parties.
Who is the ideal candidate for Homelendia Franchise ownership?
Any individual real estate professional, real estate team, real estate brokerage, new construction builder, and/or loan officer conducting more than 25 real estate transactions per year of at least $300K loan value.
What are the primary services that Homelendia provides?
We are truly a turn-key business partner. We provide all mortgage brokerage licensing and registration services for establishing a mortgage brokerage business at the state level and with the NMLS. We provide business entity formation and registration services. Both previous services are provided cost-free from our law firm that we engage on behalf of our franchisees. We help with recruiting, hiring, training loan officers. We provide loan origination software and establish and maintain relationships with mortgage loan wholesalers. We provide ongoing best practices training and services for mortgage brokerage franchisees and loan officers. We provide advertising and marketing services as well as associated software and technology tools. We also provide loan processing services. There are no other mortgage partners in the space offering our breadth of services!
What do you offer in terms of support and training?
The Homelendia team is dedicated to providing full assistance and support throughout the entire real estate experience. We offer training for everything from licensing and compliance, to onboarding, and include ongoing and constant best practices training for loan officers. We provide franchise development consultants that work with each franchisee and their loan officers for ongoing support, training, best practices, and business development strategies. This is an ongoing service that continues throughout the franchise agreement's term.
What technology tools and software does Homelendia offer its franchisees?
Loan origination software, CRM, websites, social media marketing and advertising solutions, print collateral and SWAG software solutions, franchise management software, Intranet communication software, lead generation technology.
Where do you see Homelendia over the next few years?
Homelendia continues to expand our services to support our growing client-base. For example, we will soon be offering title insurance franchises and homeowner's insurance franchises. As an organization, we are helping real estate professionals aggregate under one roof, the primary revenue producing channels affiliated with a real estate transaction.
SCHEDULE | Your Confidential One-on-One
Are you ready to take your first step towards the rewarding potential of mortgage brokerage ownership?
We're ready to talk!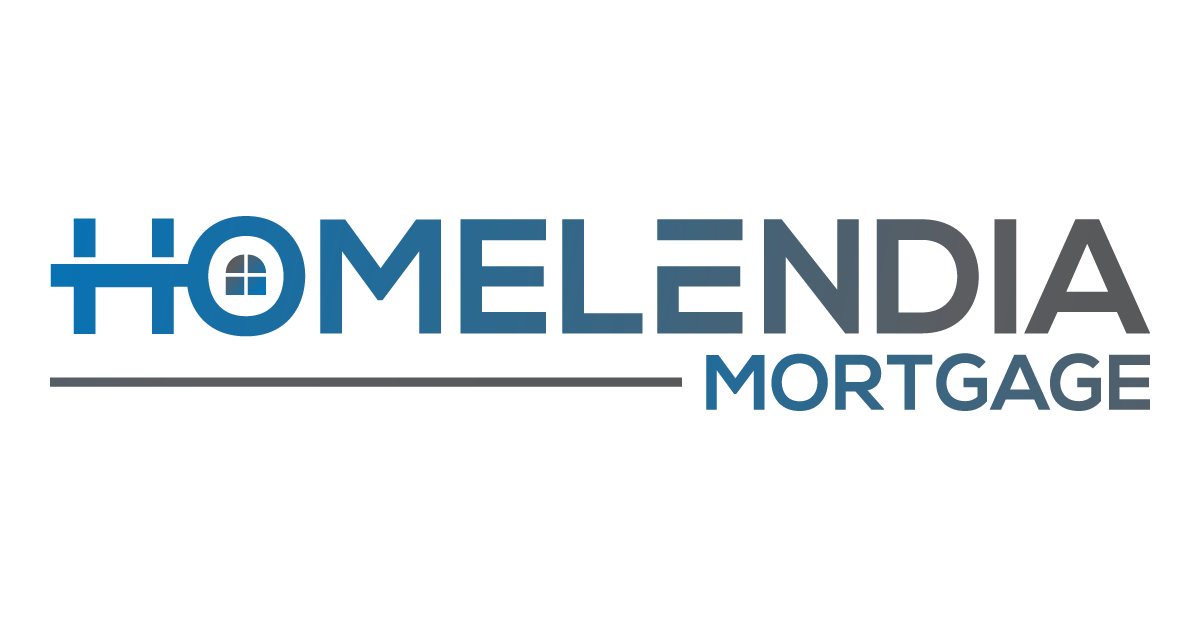 Each office in the Homelendia Mortgage network is independently owned, operated, and licensed. Homelendia Mortgage LLC is not a lender, bank, or broker, and this website is not an offer to accept or handle an application for a mortgage loan.
Homelendia Mortgage LLC is an Equal Opportunity Employer and supports the Fair Housing Act. ©2023 Homelendia Mortgage LLC
This information is not intended as an offer to sell, or the solicitation of an offer to buy, a Homelendia Mortgage franchise. It is for informational purposes only. We will not offer you a franchise in states or other jurisdictions where registration is required unless and until we have complied with applicable pre-sale registration requirements in your state (or have been exempted therefrom) and a Franchise Disclosure Document has been delivered to you before the sale in compliance with applicable law. New York residents: This advertisement is not an offering. An offering can be made by prospectus only.
Privacy Policy | ©2023 Homelendia Mortgage LLC