The Importance of Brand Recognition
in the Mortgage Industry
The Importance of Brand Recognition in the Mortgage Industry
Running a successful mortgage brokerage franchise or business requires attracting and retaining borrowers, lenders, and other stakeholders. Hence, owners must establish a strong brand to increase reach, market exposure, and revenue. However, many new owners, especially franchisees, don't give marketing and branding the attention they deserve, usually because they operate using an established brand's name.
In this post, we'll discuss the importance of brand recognition in the mortgage industry and how HomeLendia can help mortgage brokerage franchises and independent firms unlock new levels of success. But first, we'll explain the concept of mortgage business branding and the processes involved.
Understanding Mortgage Business Branding
The mortgage industry continues to evolve rapidly due to fierce competition, technological developments, and shifting consumer mindsets. However, all parties involved in real estate transactions share similar goals. For instance, lenders want to attract eligible applicants to reduce lending risk and meet their annual targets. Similarly, prospective homeowners are looking to secure the best interest rates and terms.
Mortgage franchise owners and independent brokers aim to simplify the process for both parties by serving as reliable partners to homeowners, guiding them through the complex mortgage application processes, and finding the best lenders. On the flip side, they strive to make operations easier for lenders by proactively screening and vetting applicants before their applications hit the desks of banks, credit unions, and other loan providers.
Hence, mortgage business branding is an essential strategic process that creates a unique and recognizable identity for brokers and franchisees. It encompasses more than the company's name, logo, tagline, and visual elements. Owners must also focus on market positioning, customer service, and localized loan product advertising. They can only meet their goals and ensure continuity by crafting a cohesive and trustworthy image that resonates with borrowers, lenders, and other industry partners.
The Processes Involved in Mortgage Business Branding
Although mortgage brokerage franchise owners leverage an established brand to get a head start in the industry, they must understand the processes involved in mortgage business branding. They must devise a localized marketing strategy to target different audiences in their respective operating markets and communities.
Establishing and improving a compelling mortgage business brand isn't an overnight task; it requires proactive planning, attention to detail during execution, and ongoing maintenance. Below are the key processes involved in setting mortgage brokerage franchises and businesses apart from others:
1. Market Research and Analysis
Whether you're a franchisee or an independent broker, you must study your local market. This requires extensive research covering potential borrowers' needs, pain points, and loan product preferences. You must also analyze other franchises and brokerage firms operating in the same market to identify gaps to fill. The only advantage franchisees have is that they'll already have a solid foundation to build upon. However, they must use it effectively to foster a positive reputation in their respective markets to attract local clients and partners.
2. Localized Marketing Strategy
Mortgage brokerage startups must devise a clear and comprehensive brand strategy from scratch. It should include the firm's mission, vision, values, and unique selling proposition. They must also create unique brand visuals, including logos, typography, and other graphical elements showcasing their brand's personality. In contrast, franchisees must refine their franchisor's generic brand to create a localized marketing strategy that encompasses all the elements above but is tweaked to target local audiences.
3. Website and Online Presence
In the modern age, a website serves as the digital front door to your brand, regardless of your business or products. Most borrowers begin their mortgage loan search by looking for providers online. Hence, mortgage brokerage startups must create a website showcasing their brand's visual identity and providing all the necessary information to visitors looking for lenders. Similarly, most franchisors require franchisees to create a local subsite serving a specific market (city, state, region, etc.). For example, McDonald's has a different website with localized menus and information for every country it operates in.
4. Content Marketing
Content marketing is one of the most powerful marketing tools any business can use to showcase its expertise and establish trust among its target audience. As a franchisee, you must create localized content in the form of articles, blogs, newsletters, infographics, promo videos, emails, etc., to entice borrowers to avail your mortgage brokerage services. Doing so will also boost SEO performance and strengthen your brand's credibility on search engines.
5. Social Media Engagement
To garner interest in your mortgage franchise brand and build trust, you must engage audiences where they spend most of their time: on social media platforms like Facebook, Instagram, X (Twitter), etc. These potential online marketplaces provide an excellent opportunity for franchisees and independent brokers to humanize their brands and engage with aspiring homeowners personally.
6. Client Experience and Service
Regardless of your business model (mortgage brokerage franchising or traditional), you must showcase your mortgage industry expertise and experience by providing exceptional customer service. Positive client experiences can boost word of mouth in the local community and improve your brand's reputation.
7. Monitoring and Adaptation
Branding is a continuous process. Hence, whether you're an independent broker or franchisee, you must actively monitor your brand's performance, generate actionable feedback through data analyses and communication, and make necessary adjustments. The mortgage industry is incredibly dynamic. Therefore, you should remain in a constant state of transition to adapt accordingly.
Why is Brand Recognition Important to Mortgage Brokerage Franchises and Businesses?
1. Trust and Credibility
A positive brand recognition establishes trust and credibility. When borrowers take on significant financial transactions, they prefer working with reputable mortgage brokerage franchises and businesses. Hence, you're responsible for increasing their confidence to ensure they opt for your services and secure loans to buy their desired properties.
2. Competitive Advantage
Brand recognition is a powerful differentiator for mortgage brokerage franchises and independent agencies. It allows brokerage service providers to cut through the noise and attract hot leads (borrowers likely to proceed with mortgage applications after initial consultation). Ideally, you want to stand out from competitors and prompt borrowers to choose your services. A recognized brand can help you gain an edge in the mortgage industry and make you the go-to choice for aspiring homeowners. The more clients you serve, the greater your revenue potential, depending on your loan products.
3. Client Confidence.
Clients naturally place their confidence in familiar brands regardless of the business or industry. Franchisees have an edge in building consumer confidence since they don't have to start from scratch. However, when targeting new markets with limited brand presence, they must improve reach to increase conversion, boost retention, and establish long-term relationships with industry partners.
4. Attract Top Talent
A positive brand recognition doesn't just benefit clients and lenders. It also attracts top talents at different levels of the organization, from brokers to marketers, IT professionals, and customer service representatives. Experienced professionals prefer working with reputable franchises and brokerage firms, recognizing the importance of associating with established players in the mortgage industry. Moreover, having top talent can improve productivity, performance, and bottom line, creating a win-win scenario for everyone.
5. Lender Partnerships
Banks, credit unions, and other financial institutions don't just partner with anyone. They prefer working with brokers they know and trust. Hence, brand recognition is paramount to building positive relationships with lenders. An established presence conveys reliable expertise and business stability, which can catalyze the building of a broader range of loan products.
6. Referral Business
Recognized mortgage brokerage franchises often get referrals through satisfied clients and industry friends. Both parties will likely refer their peers, including friends, coworkers, and family members, to your business if they trust your expertise and services. A solid word-of-mouth network is an inexpensive marketing tool any business can use to increase reach, clientele, and revenue.
7. Consistent Marketing
The more you focus on your branding strategy, the more refined your marketing efforts become. In other words, you can improve the return on investment (ROI) for all marketing marketing materials, including (but not limited to):
● Social media ads
● Articles
● Blogs
● Videos
● Seminars and webinars
● Newsletters
● Emails, etc.
A consistent marketing strategy that aligns with your mortgage brokerage brand creates a compelling image in the minds of borrowers, lenders, and other target audiences.
8. Lower Marketing Costs
Do you need to watch a Coke or Pepsi commercial to buy and enjoy either? Probably not. Although these brands spend billions on advertising and marketing annually, they've garnered a solid reputation in their respective industries. Hence, they don't have to invest a significant percentage of their operating budget in marketing. Established mortgage businesses can enjoy similar benefits by focusing on branding and reducing their marketing expenditures significantly, including increased profitability and efficient resource allocation.
9. Expansion Opportunities
Recognized brands in different markets and regions are better positioned for expansion in other territories. Mortgage brokerage franchise owners can buy more franchises to increase their network, clientele, and revenue. Independent mortgage firms can open new branches to enjoy similar benefits. Moreover, when a known mortgage industry player enters a new area, prospective borrowers will be more willing to engage with it, allowing them to penetrate the local market faster and acquire clients in untapped regions.
10. Long-Term Viability
A strong mortgage brokerage brand ultimately improves long-term viability and success potential. It ensures your franchise or agency remains relevant in the dynamic and competitive mortgage industry. Continual success enhances business continuity, allowing owners to maintain a consistent cash flow and bottom line.
The HomeLendia Advantage
As you explore the importance of brand recognition in the mortgage industry, you should also learn about HomeLendia's expertise and services. As an independently owned mortgage brokerage franchise provider, we're well-positioned to help franchises and independent firms expand their business reach and unlock new levels of success.
By opting for our services, you can benefit from:
Tailored Branding Solutions
Although franchises leverage their franchisor's existing (and established) brand, we believe every franchise is different since they target different markets, audiences, and industry partners. Therefore, we excel in refining branding strategies based on your strengths and goals and localizing marketing strategies to maximize ROI. Our team employs cutting-edge marketing tools and technologies to create content that attracts hot leads and retains existing clients.
Industry Insights
As a leading player in the mortgage brokerage industry, we aim to remain current with the latest developments and trends in the mortgage industry. Our insights can ensure your franchise remains visible and competitive in the evolving landscape through regular training, software adoption, and business transformation.
Proven Track Record
We bring decades of collective experience in the mortgage brokerage franchising industry. Hence, we have a proven track record of success in assisting mortgage professionals in elevating their brand presence through personalized guidance and strategy development.
Conclusion
Mortgage brokerage franchise and business branding is more than a cosmetic fix. It's a strategic investment to garner trust, differentiate services, and increase success. With a personalized, hyper-focused branding strategy, you can create or refine a brand that resonates with local homebuyers seeking loans, mortgage loan providers, and other players involved in transactions, including realtors, law firms, etc.
For more insights on different elements of mortgage brokerage franchise ownership, visit HomeLendia. You can also contact our experts to explore lucrative franchising opportunities and leverage an existing brand to accelerate your transition to the thriving mortgage brokerage industry.
SCHEDULE | Your Confidential One-on-One
Are you ready to take your first step towards the rewarding
potential of mortgage brokerage ownership?
We're ready to talk!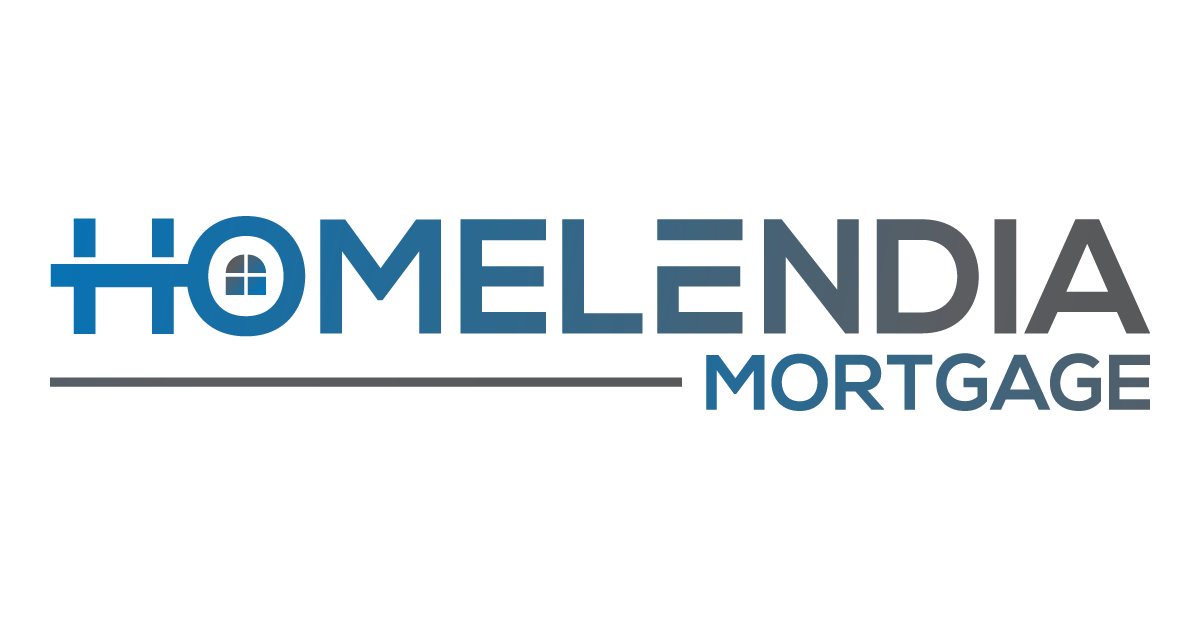 Each office in the Homelendia Mortgage network is independently owned, operated, and licensed. Homelendia Mortgage LLC is not a lender, bank, or broker, and this website is not an offer to accept or handle an application for a mortgage loan.
Homelendia Mortgage LLC is an Equal Opportunity Employer and supports the Fair Housing Act. ©2023 Homelendia Mortgage LLC
This information is not intended as an offer to sell, or the solicitation of an offer to buy, a Homelendia Mortgage franchise. It is for informational purposes only. We will not offer you a franchise in states or other jurisdictions where registration is required unless and until we have complied with applicable pre-sale registration requirements in your state (or have been exempted therefrom) and a Franchise Disclosure Document has been delivered to you before the sale in compliance with applicable law. New York residents: This advertisement is not an offering. An offering can be made by prospectus only.
Privacy Policy | ©2023 Homelendia Mortgage LLC