Achieving Work-Life Balance
with a Mortgage Brokerage Franchise
Achieving Work-Life Balance with a Mortgage Brokerage Franchise
Mortgage brokers work hard. As intermediaries in the ever-evolving mortgage industry, these highly skilled professionals are tasked with laborious and time-consuming responsibilities that demand specialized expertise and unwavering dedication. From proactive market research to mortgage consulting and application processing, these individuals play a significant role in real estate transactions.
However, their commitment extends beyond transactional interactions. As business owners, they must oversee every aspect of daily operations, from establishing lender relationships to maintaining a solid loan product portfolio and managing internal departments and teams: marketing, IT, customer service, etc.
As admirable as their commitment is, it usually comes at a big cost – a poor work-life balance. Mortgage brokers become overwhelmed with work and put in long hours to ensure the success of their firms. Overworking leads to stress, burnout, and other negative effects, starting a chain reaction that affects productivity, performance, and sustainability.
Unfortunately, these issues are usually unavoidable, especially when starting a mortgage business. Hence, opting for a mortgage brokerage franchise instead of a traditional brokerage firm can be a strategic choice for mortgage professionals seeking an easier transition into the industry with simplified processes and better time management.
If you're intrigued by this prospect, keep reading to learn 12 ways mortgage brokers and professionals can achieve a positive work-life balance by starting a mortgage brokerage franchise.
The Importance of Work-Life Balance for Mortgage Brokers
A proper work-life balance is crucial for success in the mortgage industry. Mortgage brokers are at the forefront of real estate transactions, connecting homebuyers with banks, credit unions, and other lenders. Below are key reasons to maintain a positive work-life balance:
1. Good Physical and Mental Health
The mortgage industry is regarded for its high-pressure environment. Brokers deal with complex paperwork, tight deadlines, and difficult clients daily. Without a proper work-life balance, the high-stress environment can lead to burnout, fatigue, frustration, and other physical, mental, and emotional health problems. Hence, a balanced work structure ensures these professionals are well-equipped to handle their roles while maintaining their well-being.
2. Consistent Client Service
To provide exceptional service to homebuyers and lenders, you must be mentally and emotionally present to perform your daily tasks effectively. Tired brokers with poor time management often feel frustrated and start resenting their work due to missing out on personal goals and activities. A balanced work schedule allows brokerage business owners to be more patient, attentive, and proactive in serving their clients.
3. Productivity Enhancement
Regardless of the business or industry, overworking is counterproductive. In other words, it makes brokers less efficient and effective in carrying out their roles and responsibilities. Those working long hours may procrastinate more and do less, leading to poor decision-making, failure to meet deadlines, and an influx of incomplete tasks. Therefore, setting fixed hours for work and play (with a certain amount of float) can help you manage operations and clients more effectively.
4. Maintaining Personal Relationships
Mortgage brokers and business owners have a life outside work. Many have families, friends, and other personal relationships that deserve attention. A poor work-life balance takes away theiropportunity to spend quality time with them, negatively affecting personal connections. A positive work-life balance can nurture these relationships by making you more available, physically and emotionally, leading to greater overall life satisfaction.
5. Creativity and Innovation
Routine is often the biggest enemy of creativity and innovation. To succeed in the mortgage industry, you must pursue interests outside work to stimulate passion, excitement, creativity, and innovation. Brokers and mortgage firm owners who strive to balance work and play effectively are likely to bring fresh ideas and perspectives to their professional roles. So, participating in recreational activities and traveling can inspire you to tackle complex challenges and introduce creative solutions. Doing so can kill two birds with one stone and improve professional and personal growth.
6. Long-Term Sustainability
Burnout and excessive work can prompt even the best brokers in the market to exit the industry, potentially impacting their careers and financial stability. Prioritizing work-life balance can prevent this from happening, as it allows you to manage your workload and personal goals more effectively, increasing satisfaction and happiness. The happier you are at work, the longer you're likely to spend in the mortgage industry, increasing the potential for excellence and success.
12 Ways Mortgage Brokers and Professionals Can Achieve a Positive Work-Life Balance By Starting a Mortgage Brokerage Franchise
Opting for mortgage brokerage franchising instead of starting a new mortgage business from scratch provides unique advantages that facilitate a positive work-life balance, including:
1. Streamlined Operations
Mortgage brokerage franchise owners don't have to start from scratch. They leverage their franchisor's brand and processes to get a head start in the industry. With well-established systems and processes, they can streamline daily operations and workflow. Hence, franchisees spend less time on administrative tasks, complex paperwork, and team management. The more efficient operations are, the more time brokers can spend outside work and foster a healthier work-life balance.
2. Existing Clientele, Lenders, and Support Network
Another significant benefit mortgage brokerage franchises provide owners is a database of clientele and lenders. With this, they can save significant time and resources and accelerate their time to market. The existing network also relieves some of the stress and burden off the shoulders of owners who know they have something to work with initially, so they don't have to generate leads from scratch. Franchisors provide personalized, continuous support through comprehensive training programs, shared resources, and on-demand assistance. So, whether you're new to the industry or an experienced broker, opting for a franchise makes you better equipped to navigate daily challenges, attract and retain clients, and adapt to changing market conditions. With a reliable support network, you don't have to worry about doing everything yourself. You can delegate and better manage your time and workload, which improves your work-life balance.
3. Brand Recognition
Mortgage brokerage startups spend most of their time and budget building and establishing a reputable brand. Unfortunately, gaining the trust of homeowners, lenders, and other stakeholders isn't easy. Hence, owners spend more time and effort on branding and marketing to increase reach and attract their target audiences.
In contrast, franchise owners leverage an established brand, which expedites client acquisition. Since borrowers and lenders most likely know about your mortgage brokerage firm, you get a time-saving advantage that allows you to focus on personal interests and avoid overworking.
4. Marketing Assistance
Franchisors share their marketing materials and resources with franchisees, including pre-designed advertising material, content marketing strategies/channels, and valuable consumer and market data. Hence, franchise owners can attract borrowers without extensive marketing planning, campaign development, and execution, saving valuable time, money, and effort. Brokers can use this advantage to focus more on serving clients and reduce their overall workload, allowing them to maintain a better work-life balance.
5. Technological Assistance
Large mortgage firms offering franchising opportunities usually have an advanced IT infrastructure comprising essential software for different aspects of operations, including marketing, documentation management, internal/external communication, and mortgage application processing. These solutions automate routine or redundant processes, allowing franchise owners and their teams to focus on core activities like client consulting and networking. They can enjoy more personal time and avoid overworking with less administrative burden.
6. Economies of Scale
Mortgage brokerage franchise owners benefit from economies of scale. They can focus their capital on core activities, share expenses with franchisors, leverage essential resources and reduce their overall expenditure by paying a recurring fee. They can allocate more financial resources toward personal goals by reducing their expenditures.
In the modern age, a healthy work-life balance is more than having more time for personal activities and goals. It's also about having the financial means to fund those activities and goals. Not compromising your needs and desires for work can improve your overall well-being and life satisfaction.
7. Shared Workforce
Many franchisors offer staffing resources, such as experienced brokers, marketing experts, and IT professionals. These professionals can manage different workflow aspects and reduce some administrative burdens on franchise owners. A shared workforce also simplifies operations and provides valuable insights to improve performance. For instance, brokers working at the parent firm can lead client interactions and help with strategic planning.
8. Defined Territories
Mortgage brokerage startups usually play the field and venture into the mortgage market without limitations or focus. Meanwhile, franchise agreements typically come with clearly defined operating markets or territories. In other words, you only have to focus on a pre-specified geographic area, reducing the need to find and attract borrowers across a broader region. With this approach, franchisees can develop deeper relationships and save valuable time by not focusing on expansion efforts, which may require more hours and longer commutes.
9. Work-Life Balance Culture
Many Mortgage brokerage franchise owners specifically opt for the franchising model to improve their work-life balance. Hence, they're more likelyto foster a culture that promotes a more balanced work structure for employees with healthier work habits and realistic goals. With this culture, they can also improve retention and reduce employee turnover, minimizing disruptions that could prompt owners to step in to fill different roles until they find suitable recruits to replace them, which itself is a time-consuming job.
10. Exit Strategies
Franchise models offer exit strategies to mortgage brokers looking to leave the industry for retirement or other reasons. Hence, owners can gradually reduce their workload by delegating responsibilities to employees and management. Instead of ending their careers instantly, they can enjoy a smooth transition and minimize their involvement over time. For instance, they can take longer vacations without worrying about operations or work on pending projects or personal goals.
11. Risk Mitigation
Mortgage brokerage franchises also leverage the risk management protocols of their parent companies with extensive compliance procedures. Hence, they're better equipped to navigate complex regulatory requirements and always have an active support system to guide or assist them. Therefore, they can save valuable time and enjoy a healthier work-life balance, knowing vigilant teams and smart contingencies protect them.
12. Sustainability and Longevity
Franchisors usually have a long-term vision for their mortgage brand. Hence, they're highly invested in their franchisee's success and committed to helping owners thrive in the industry. As a result, franchisees can rest better knowing the parent company is watching over them since their success is the company's success. In other words, they're usually not driven by immediate needs or pressures. Instead, they leverage the franchisor's strategy and resources to streamline operations and better balance the demands of their profession with personal life goals.
Conclusion
As you can see, opting for a mortgage brokerage franchise offers several benefits that can contribute to a healthier work-life balance for prospective mortgage business owners. Combining brand recognition, shared resources, established models, and on-demand support networks significantly reduces the overall workload and allows owners to enjoy a less stressful transition into the mortgage market.
However, you must choose the right franchise to partner with to achieve your work-life balance goals. This is where HomeLendia comes in. We are an independently owned mortgage brokerage franchise provider striving to help brokers and other professionals find the most suitable franchise for their needs, capabilities, budget, and personal or professional goals.
You can also contact our experts to explore lucrative franchising opportunities and use our expertise and resources to improve your work-life balance while enjoying more financial success.
SCHEDULE | Your Confidential One-on-One
Are you ready to take your first step towards the rewarding
potential of mortgage brokerage ownership?
We're ready to talk!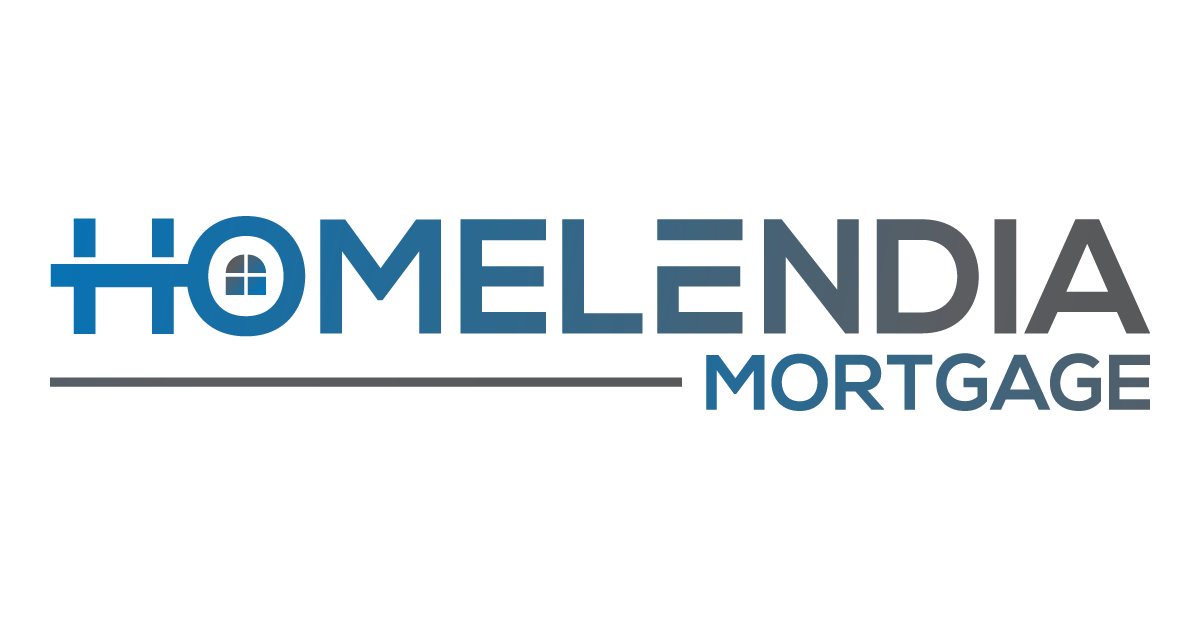 Each office in the Homelendia Mortgage network is independently owned, operated, and licensed. Homelendia Mortgage LLC is not a lender, bank, or broker, and this website is not an offer to accept or handle an application for a mortgage loan.
Homelendia Mortgage LLC is an Equal Opportunity Employer and supports the Fair Housing Act. ©2023 Homelendia Mortgage LLC
This information is not intended as an offer to sell, or the solicitation of an offer to buy, a Homelendia Mortgage franchise. It is for informational purposes only. We will not offer you a franchise in states or other jurisdictions where registration is required unless and until we have complied with applicable pre-sale registration requirements in your state (or have been exempted therefrom) and a Franchise Disclosure Document has been delivered to you before the sale in compliance with applicable law. New York residents: This advertisement is not an offering. An offering can be made by prospectus only.
Privacy Policy | ©2023 Homelendia Mortgage LLC